Model TR460 Specifications
Hopper Capacity
250 lbs.
Spray Tank Capacity
25 gals | Spray coverage 100 M sq. ft. per tank
Honda GX390
13 hp
Recoil and Electric Start
18 Amp built in charging system
Hydro-Gear Hydraulic Components
Electric on demand REMCO 5.3 gallon
per minute spray pump.
Electric on demand hopper agitation.
Ground Speed
5.0 mph factory set. (User adjustable up to 7 mph)
Spread Pass Width
9' on center | Split hopper capability
Spread Width – Wide
9' on center | On demand push button control
Spread Width – Trim
4.5' on right
Spray Wand
On the fly spot spray
Unit curb weight
620 lbs
Dimensions
36" Wide | 54" Tall | 65" Long
Hill Climbing
and Stability
Unparalleled hill climbing and side hill stability.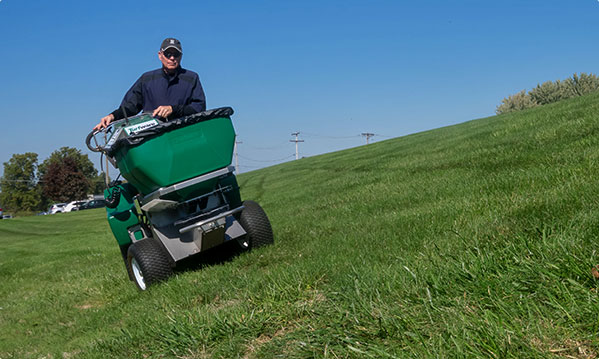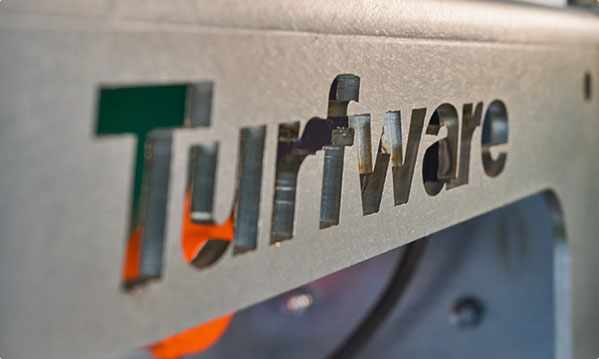 Stainless Steel
Stainless steel construction.
Spray Nozzle
Triple spray nozzle assembly sprays straight down eliminating blowback and overspray.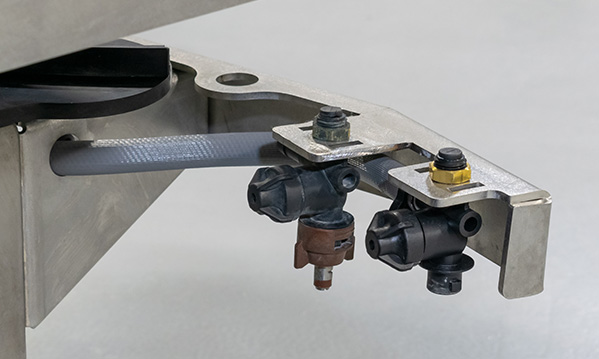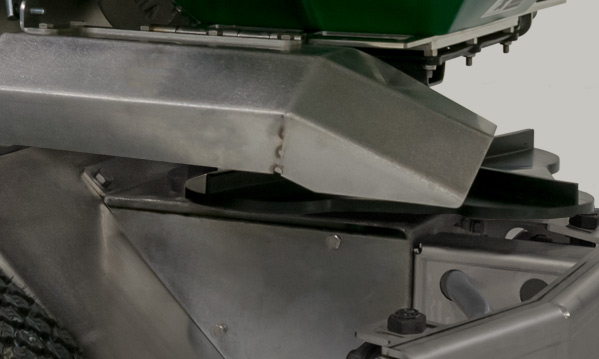 Diverter
Unique product flow diverter.
Spreader
Patent pending spreader impeller unit manufactured from wear-resistant engineered composites.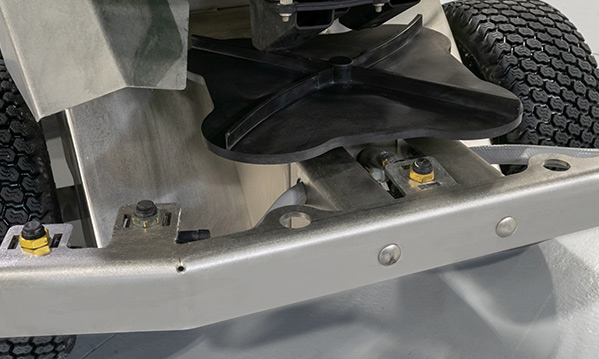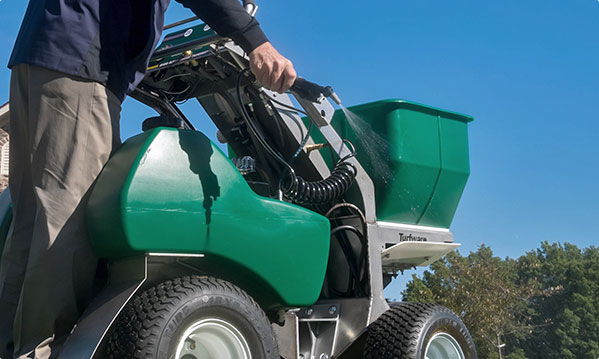 Hand Sprayer
Easy access weed control sprayer.
Easy Access
Simple design allowing full access ability for care. Hydrostatic differential plumbing circuit. NO BELTS. NO GEARS. NO PULLEYS.
Flow Booster
On-demand product flow booster assembly.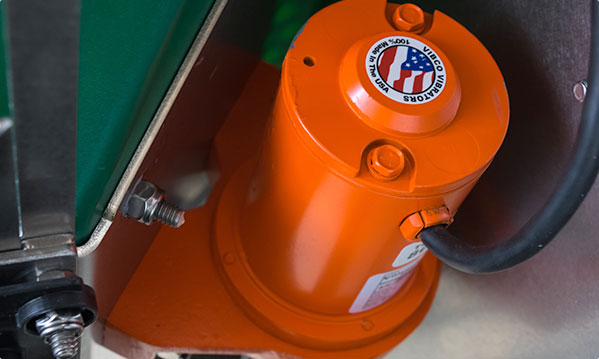 All-In-One
Engine, pump coupler, hydraulic reservoir and control cable assembly.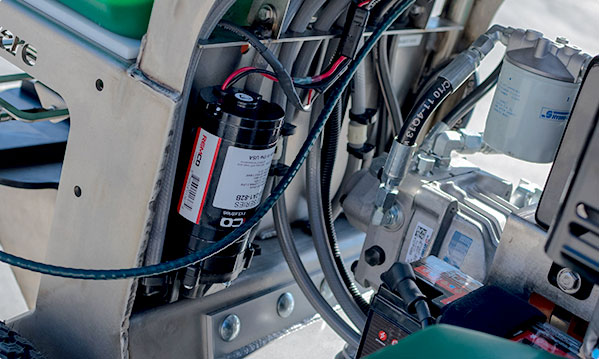 Like what you see?
Learn more about the new TR460 and see how you can increase productivity, the quality of your lawncare service and improve employee satisfaction.  Contact us at 330-929-9000.